The Best Superhero Maker On The App Store.
Hey Superhero Fans! Create, vote and share your own creations today with the BEST Superhero Creator App!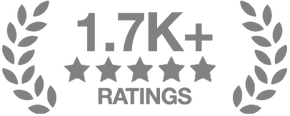 Feature Packed

AI-Powered
Experience the cutting-edge technology of Artificial Intelligence with our latest update. Now, you can effortlessly create your very own superhero with the help of AI.
AI Styles
Choose from a variety of styles, including digital art, cartoon, sketch, and more, and watch as your hero takes shape right before your eyes.
High Quality Art
Our app, powered by advanced AI technology, produces stunning superheroes that will leave you in awe. They look like they were taken from the latest blockbuster.
Designer Tool
Or enhance your superhero creation experience by choosing our custom designer tool. Choose from a wide range of options and create a hero that perfectly matches your vision.
Outfits and Accessories
The tool offers a vast array of costumes, each with their unique style. With endless combinations, you can design a hero that perfectly matches your vision.
Vote!
Join in on the superhero fun by voting on heroes in our community. You can also submit your own hero for others to vote on. So, what are you waiting for?
Your Favorite Heroes
Bring your favourite superheroes to life with the power of AI. Whether you're a fan of Marvel, DC, or other iconic characters, the possibilities are endless. With AI technology at your fingertips, you can easily create your own versions of these beloved heroes.
Change Colors
No more settling for boring superhero colors. With our custom tool, you have the power to personalize the colors of your hero like never before. Say hello to a personalized and unique superhero that stands out from the rest.
Daily and Weekly Items
Keep your excitement strong with new daily and weekly selection of new outfits. Never again will you have to settle for the same old costume – you'll always have fresh options to choose from.